Sources told CRN on Friday that VMware is developing a public cloud solution to compete with Microsoft's Azure and Amazon's EC2 services.
At VMware's Partner Exchange Conference in Las Vegas just last week, "sources familiar with the plans" let slip some information about the cloud service to CRN.
The public cloud solution is, reportedly, referred to internally as "VMware Public Cloud" and currently in beta.
CRN reported in August of last year that VMware was working on a similar-sounding hosted solutions service, but wrote that this latest leak refers to a separate project. Read more...
Dell and VMware announced a partnership this week through which the two companies will sell a bundled system with server, network, and storage components in support of VDI (virtual desktop infrastructure).
Dell's new vStart for VDI is based on VMware's View 5.1 VDI software and Citrix XenDesktop 5.6. The rack-mountable hardware bundle is validated in various capacity configurations, depending on the size of the business.
Additionally, plug-ins are available for both VMware and Microsoft Hyper-V configurations.
On the hardware side, the vStart for VDI includes Dell's new 12th generation PowerEdge servers, as well as Dell Compellent and EqualLogic storage and Dell Force10 networking. Read more...
At VMworld today, VMware offered a peek at its forthcoming VMware Horizon Suite, a technology bundle designed to provide mobile users secure, consistent, 24-7 access to their desktop, applications, and data from any device. Complementing the announcement, company execs talked up the fruits of the Wanova Mirage acquisition, which VMware said extends the VMware View VDI platform to cloud applications.
The Horizon Suite represents the second comprehensive bundle VMware has rolled out at VMworld, the first being the all-encompassing vCloud Suite 5.1 unveiled yesterday. VMware's Horizon vision is an ambitious one, seemingly a panacea to BYOD-induced headaches. To the company's credit, it has been baking the components into the suite for some time now, and the company knows its way around a virtualized desktop.
Currently an Alpha release, the VMware Horizon Suite aims to equip IT with the tools to customize a service catalog for all company data and applications. The suite can recognize user attributes and environment, such as what device type, location, and connectivity, and enforce appropriate policies across applications, data, and desktops, according to VMware, which posted a video of the suite in action. Read more...
In an aggressive bid to rule the emerging software-defined data center (SDDC), VMware unveiled at VMworld today its vCloud Suite 5.1, which is aimed at extending virtualization beyond servers and storage to the network. The vCloud Suite 5.1 software bundle comprises the latest versions of vCloud Director and vSphere (and more), equipping admins with a single GUI through which they can provision and deploy virtual data center containers.
Although a mere dot-one release, vCloud Suite 5.1 adds some compelling features to help organizations realize the SDDC vision of a fully abstracted data center that doesn't care about the physical location of servers, storage gear, or networking hardware. Instead, an SDDC automatically draws from pools of disparate infrastructure resources -- whether in different racks or an entirely different data center --- to ensure application and service requirements are consistently being met. Read more...
Maybe Yahoo! should have held onto Zimbra instead of selling it off to VMware two and a half years ago. But for the sake of users of the email and collaboration tool that Yahoo paid a stunning $350m to acquire in September 2007, it is probably best that Zimbra ended up inside VMware, which is playing for keeps on the desktop as well as in the data center these days.
VMware wants one more thing to sell to service providers and enterprise customers, and it also has money to invest in enhancing Zimbra with social media-like capabilities, something that Yahoo! probably would not have gotten around to yet and that VMware has done with Zimbra 8.0, which is launched as a beta today and which will start shipping in the third quarter.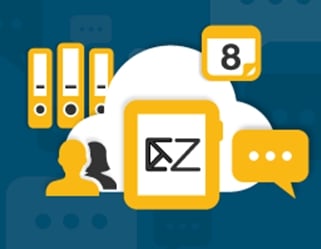 Technically, it is called Zimbra Collaboration Server and it comes in an open source flavor and a commercial network edition that can be deployed internally behind the firewall or by service providers that want to offer email and collaboration as a service. Read more...
Security experts from ERNW have demonstrated the ability to break out of the virtualisation hypervisor of VMware ESXi 5.0 using crafted VMware images. If a provider offers customers the ability to run customer-supplied VMware images on its servers as part of an infrastructure as a service (IaaS) offering, a malicious user could access all data on the server, including other customers' user passwords and virtual machines. Read more...
VMware pretty much owns the virtualization layer on X86 iron inside of enterprises, but it has a long way to go to get the same kind of uptake for its vFabric application framework.
Just as it did when it turned the bare-metal ESX Server hypervisor into a server virtualization stack and then a cloudy infrastructure ubertool, the company is transforming the Spring framework it acquired three years ago by rolling all kinds of components into it – to create the vFabric Suite.
The Spring framework is an open-source platform for running Java applications that VMware is beefing up, and it is not to be confused with Cloud Foundry, an open-source platform cloud that mixes up the RabbitMQ messaging service with MySQL, Redis, and MongoDB data services and frameworks for Java and Ruby applications. Read more...
Nimbula is hoping to better serve enterprises with version 2.0 of its operating system, which adds compatibility with VMware's hypervisor and other new features.
Nimbula Director 2.0, like its predecessor, is software used by businesses and service providers to build cloud infrastructure.
Now, enterprises using VMware's ESXi hypervisor can build clouds with Nimbula Director 2.0. Many businesses use VMware's hypervisor and other software products for running traditional enterprise applications. And some companies want to continue using the VMware hypervisor but they also want some of the standard functionality of cloud platforms like self-service that they aren't getting using VMware's cloud products. Read more...
VMware and Nvidia will work together to implement the graphics company Quadro's Virtual Graphics platform on VMware's View virtual desktop platform in order to allow more users to ditch the traditional workstation.
The two companies announced the partnership at VMworld Europe in Copenhagen on Wednesday. A key part of VMware's strategy for servers and desktops is to evolve its platforms and tools to allow more users to virtualize more applications.
The work with Nvidia is focused on the latter. Since the advent of server-based computing, handling graphics-intensive tasks has always been a challenge, but performance has gradually improved. Read more...
In 2001, VMware delivered its first virtualization products for x86 servers, setting off what has become one of today's biggest tech trends. But the benefits of virtualization, particularly its ability to allow users to rapidly provision new workloads, are pushing demand for storage to new highs.
Just over half of all workloads in a data center are now virtualized, a milestone that was hit this year, according to Nemertes Research, which benchmarks data collected from user organizations.
Ted Ritter, an analyst at Nemertes, believes that about 78% of all workloads will eventually be virtualized. The remaining workloads will continue to run on dedicated physical servers because of security and compliance issues, or in some cases because the software vendor doesn't yet support virtualization. Read more...
VMware chief technology officer Steve Herrod gave attendees at the annual VMworld conference here today a glimpse at a technology the company is developing that will let workers access Windows applications regardless of the type of device they're using or the operating system it runs. Read more...
Few IT companies have fundamentally changed the data center like VMware. Yet 13 years into VMware's existence nearly all of its co-founders, including the wife-and-husband team of CEO Diane Greene and Chief Scientist Mendel Rosenblum, have moved on.
Still left to tell the story of VMware's early days is Stephen Herrod, the chief technology officer, who was working with Rosenblum as a Ph.D. student at Stanford University before VMware's founding in 1998.
At the time, there was little reason to think the idea of applying IBM's mainframe virtualization to commodity x86 servers would transform enterprise IT and be used by nearly every member of the Fortune 1000.
"I guess you have to be blindly optimistic to do any of this," Herrod said in an interview with Network World. "At the time, no one had ever virtualized the Intel processor and it became clear very quickly that it was not designed to do so. There were a lot of hard technical challenges that made it fun." Read more...
VMware is the primary hypervisor for 58 percent of organizations that use x86 virtualization software, with Citrix and Microsoft's Hyper-V splitting the rest of the market, a new survey finds.
Commissioned by virtualization management vendor Veeam and conducted by research group Vanson Bourne, the V-Index survey of more than 500 large businesses found that 92 percent have adopted virtualization, and deployed an average of 470 virtual machines. Although VMware is still the most widely used, it turns out multiple hypervisors in the same data center is fast becoming the norm. And with VMware's latest price increases, Microsoft and Citrix have a chance to chip into its lead.
Fully 58 percent of companies using virtualization call VMware their primary hypervisor, while 20.2 percent put Citrix at the top of the list and 18.6 percent count Hyper-V first. Read more...
VMware announced today a new cloud application platform called Cloud Foundry, designed to provide developers and organizations alike with ample choices in how cloud applications are created, delivered, and maintained. The company is also making available an open source version of Cloud Foundry, as well as a virtual appliance that developers can run on their Macs and PCs.
"Flexibility" is the operative word in describing Cloud Foundry. The concept is that a developer can create an application in any framework he or she chooses. Through Cloud Foundry, that application could be connected with any number of application infrastructure services -- say, a cloud-based relational database or an in-house database -- and be exposed to users via any number of public or private clouds. Read more...