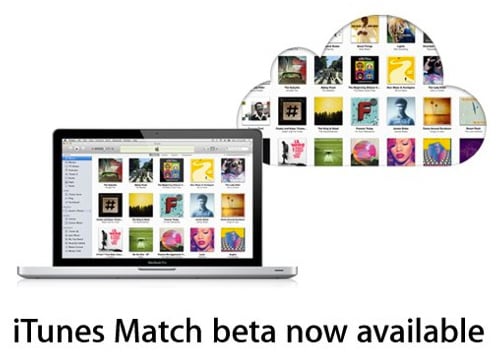 Apple's iTunes Match service – which, as its name implies, matches your music collection with tunes in Apple's iCloud – has gone beta to US developers.
As reported by MacRumors and others, the announcement came in an email message to developers on Monday evening. To take advantage of the beta, devs will have to subscribe to the service – $24.99 per year – but they'll have access to iTunes Match during the beta period, plus have an extra three months added to their subscription.
iTunes Match has a more-efficient model than similar your-music-in-the-cloud services offered by Amaxon and Google, which require that you upload your entire music library to Amazon or Google's servers, a chore that can take an inordinate amount of time if you have a huge music collection. Read more...