Yahoo has won a lawsuit against spammers, a legal victory that also includes a default judgment of $610 million.
In the lawsuit, filed in May 2008, Yahoo targeted a variety of individuals and companies, accusing them of trying to scam people via a spam campaign that falsely informed email recipients that they had won prizes in a non-existent Yahoo-sponsored lottery.
Yahoo alleged that the defendants' goal was to trick email recipients into providing them with personal and financial information that could be used to commit fraud by raiding victims' bank accounts, using their credit cards and applying for loans on their behalf. Read more...
Apple has pulled an app that asked users to judge how Jewish they were after a lawsuit was brought against it in Paris.
The app 'Jew or not Jew' has been taken out of all of Apple's app stores globally, after French anti-racism campaigners complained. Apple took the app out of the French app store on 14 September, out of the European app stores on 18 October and pulled it from worldwide app stores today.
'Jew or not Jew' catalogued Jewish personality traits according to how genetically Jewish users considered themselves to be. Read more...
Just under a year ago, screenwriter P.J. McIlvaine felt the wrath of one of the world's most powerful movie studios. After allegedly making available dozens of movie scripts online, 20th Century Fox sued the part-time flower seller for a staggering $12 million. But now after months of hardship. P.J. expresses relief as her ordeal is finally confirmed over.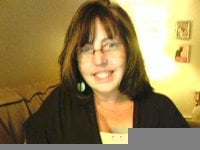 In their lawsuit against Patricia McIlvaine (also known as P.J. McIlvaine) and Does 1-10, Hollywood giant Fox said it would be seeking damages and injunctive relief for copyright infringement and contributory copyright infringement.
The studio claimed that P.J not only "uploaded and made available to others via the Internet a script of Deadpool, the copyright to which is owned by Fox, and which is a script for a project still in development," but also the scripts of 79 more movies and TV shows. Read more...
Apple isn't just going after the Samsung Galaxy Tab in Europe, it's also attacking the Motorola Xoom.
Apple's lawsuit, which was filed in Germany and led to Tuesday's injunction barring sales of the Samsung Galaxy Tab 10.1 in Europe, makes reference to a separate complaint against the Motorola Xoom.
Patent expert Florian Mueller found the original lawsuit, filed in Dusseldorf, Germany, and pointed out the Motorola action.
The reference in the suit says that Apple has also filed a complaint over the design of the Motorola Xoom, which runs the Android operating system. But it's unclear if Apple is seeking an injunction that would immediately prevent Motorola from importing the tablets into Europe. Read more...
A lawsuit has accused Apple of violating a patent describing a means of "quickly booting a computer system".
Late last week, an outfit calling itself Operating Systems Solutions filed suit in the Middle District of Florida, claiming that Apple infringes its patent with Mac OS X. As pointed out by Patently Apple, the patent in question – RE840,092 – was originally granted to LG Electronics.
The patent describes a method for quickly booting a personal computer system using information that was previously saved to hard disk. This information includes data from memory and the status of devices attached to the system, and it hinges on a POST routine. Read more...
A patent lawsuit aimed at Apple could be the latest shot in the ongoing battle between that company and Google's Android mobile operating system, a patent expert said today.
In a filing with a federal court in Florida, OSS (Operating Systems Solutions) claimed that Apple's Mac OS X operating system and its Mac personal computers infringe on a patent that describes a "method for fast booting a computer system."
The lawsuit, which was first reported by the Patently Apple blog, is notable because it was originally assigned to LG Electronics, the South Korean company that makes smartphones and tablets powered by Google's Android. Read more...
Oracle may depose Google CEO Larry Page and two others in connection with its lawsuit accusing Google of patent infringement in its Android operating system, a magistrate in California ordered on Thursday.
Oracle may depose Page for a maximum of two hours, excluding breaks, solely on topics relevant to the willfulness of the defendant's alleged patent infringement, and the value of Android to the defendant, Judge Donna M. Ryu of the U.S. District Court for the Northern District of California said in her order.
Oracle seeks to depose Page regarding his knowledge of the negotiations between Sun Microsystems and Google between 2005 and 2010 to obtain a Java license for Android, as well as his decision to purchase the start-up Android, she added. Read more...
Three New York PlayStation Network users last week filed a federal lawsuit alleging that Sony spends 'lavishly' to secure its own intellectual property while cutting corners in protecting the personal data of its customers.
The plaintiffs, Felix Cortorreal, Jimmy Cortorreal and Jacques Daoud, accuse Sony of negligence, privacy violations and breach of contract. The trio claims that the company does not follow industry best practices to protect customer data.
Sony in April disclosed that it had been the victim of a massive data breach that had exposed personal data of some 100 million users of its PlayStation Network and Sony Online Entertainment network. Read more...