The Court of The Hague has handed down another ruling that restricts access to The Pirate Bay website. The Court has forbidden the Dutch Pirate Party from linking to, operating or listing websites that allow the public to circumvent a local Pirate Bay blockade. The political party is further ordered to shutdown its reverse proxy indefinitely and block Pirate Bay domains and IP-addresses from its generic proxy.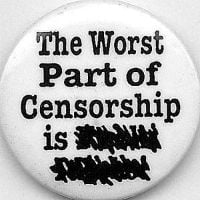 After two Dutch ISPs were ordered to censor The Pirate Bay earlier this year there was an influx of visitors to Pirate Bay proxy sites.
In an attempt to take these proxies offline the Hollywood funded anti-piracy group BREIN obtained an injunction against one of the sites and used this to convince others to shut down as well. Read more...
Every single ISP in India has been ordered to block 104 sites offering unauthorized music. A total of 387 ISPs must block the sites immediately via DNS and IP address blocking, backed up with Deep Packet Inspection. While the IFPI praised the action, their Indian counterparts are singing are more interesting tune – they don't want to destroy their opponents, but bring them into the business.
"Content theft is a global problem and we must have a global commitment to solving it. This is an important opportunity for the Indian government to move forward with strong protections against online theft," MPAA chairman and CEO Chris Dodd told the Federation of Indian Chambers of Commerce and Industry conference this week in Mumbai. Read more...
When the online tool YouHaveDownloaded.com jumped onto the hit parade last week, most people reacted with a kind of cautious paranoia, wondering how much of their BitTorrent use was easily discoverable.
That is, after all, what the site is ostensibly about: using the IP addresses published by BitTorrent users (and the files they're offering) to collate who is doing what on BitTorrent.
The tool, however, is quickly becoming a source of embarrassment to non-individuals, with TorrentFreak and its friends using the site to expose Torrent usage among organisations like Sony, Universal and Fox. Read more...