Apple on Monday began reminding some iCloud users that they will soon lose the 20GB of free storage they'd received when they migrated from MobileMe.
The company has notified iCloud customers via email that the 20GB will expire Sunday, Sept. 30.
The move only affects users who had previously paid for MobileMe, the synchronization and storage predecessor to iCloud. While iCloud is free to all Mac and iOS device owners, MobileMe cost $99 annually for, among other things, 20GB of online storage space.
During the switch from MobileMe to iCloud -- a process that started in 2011 and ended June 30, 2012 -- Apple offered an additional 20GB of storage to MobileMe subscribers as a way to temporarily tide them over. The 20GB was atop the standard 5GB all iCloud users received as part of the free package. Read more...
This past weekend, Apple co-founder Steve Wozniak predicted that cloud computing would yield "horrible problems" in coming years. By extraordinary coincidence, Wired reporter Mat Honan experienced firsthand a series of horrible, cloud-related problems, all of which reportedly started when an unnamed Apple employee reset his iCloud password at the request of a hacker posing as Honan.
This marks the second high-profile cloud-related snafu in the past week, the first being the the Dropbox fiasco where hackers pulled a list of Dropbox customer email addresses from a Dropbox employee's Dropbox account. The incidents almost render moot the raging debate over on Sophos' Naked Security blog as to whether Microsoft's newly rebooted Outlook.com should support more than a 16-character limit on passwords: Evidently even the strongest, most complex password is no match for the formidable combination of hacker perseverance and resourcefulness and end user naiveté (or ignorance) about best security practices. Read more...
IBM may have placed a ban on Apple's voice-assistant Siri but it has various policies for the use of smartphones accessing and connecting to its networks, ensuring that devices on its internal networks aren't subject to security issues and don't disclose company secrets.
Shortly after IBM CIO Jeanette Horan confirmed that Big Blue had imposed the restriction, we were approached by an employee that was able to give us more of an insight into what IBM calls its "Do's and Dont's" of smartphone use. Read more...
Apple is now giving away an OS upgrade to as a ploy to wean punters off its MobileMe service and onto its iCloud storage offering. Cupertino's older OSes do not support iCloud.
Cupertino has informed MobileMe customers still using the 2007 Mac operating system Leopard that they can have the next version of the OS – the 2009 release, Snow Leopard – for free.
Apple hopes that after the punters have installed the software freebie, they will whip out their wallets and upgrade again to the latest Mac OS X (Mountain Lion), where they can use the new Apple cloud, iCloud, leaving MobileMe behind. Read more...
Apple on Tuesday began widespread testing of Mac OS X 10.7.3, the third maintenance update to its relatively new Lion operating system that will improve upon iCloud's Documents in the Cloud, among a handful of other areas.
People familiar with the first external build of the forthcoming update -- labeled OS X Lion 10.7.3 build 11D16 -- say the Mac maker has requested developers to focus their evaluation efforts on iCal calendars, Mail, AddressBook and iCloud's document storage. Read more...
The launch of Apple's new iCloud service has been reminiscent of the fiasco three years ago when the company debuted MobileMe, according to users' complaints that describe a sweeping range of problems.
iCloud, which Apple launched Wednesday, is the free replacement for MobileMe, the sync service that had major teething troubles in 2008. MobileMe stumbled badly then, dogged by problems ranging from slow synchronization to an 11-day email outage.
In June, Apple's then-CEO Steve Jobs acknowledged MobileMe's troubles when he introduced iCloud at the company's annual developers conference.
"You might ask, 'Why should I believe them, they're the ones that brought me MobileMe?'" Jobs said to loud laughter from the crowd as he touted iCloud. "It wasn't our finest hour, just let me say that. But we learned a lot." Read more...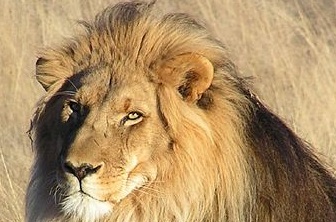 Apple's iCloud has floated a bit closer with the release of a new beta of Mac OS X Lion version 10.7.2 that integrates the cloudy services package into the OS itself.
It's been a busy few days for Apple's beta-shippers. Last Friday, they released the latest betas of iTunes 10.5 (beta
and iWork for iOS (beta 3), and on Sunday they reased the new 10.7.2 beta.
This beta, build 11C55, includes iCloud integration that previously needed to be installed separately by devs who wanted to work with the service. Now all devs have access once the OS is installed. Read more...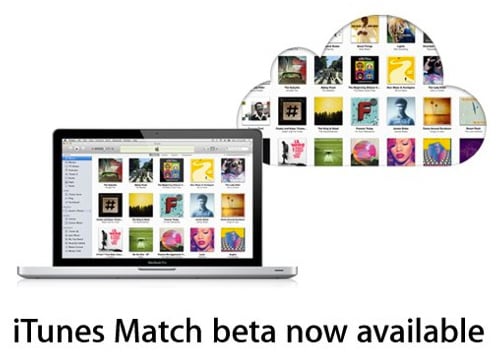 Apple's iTunes Match service – which, as its name implies, matches your music collection with tunes in Apple's iCloud – has gone beta to US developers.
As reported by MacRumors and others, the announcement came in an email message to developers on Monday evening. To take advantage of the beta, devs will have to subscribe to the service – $24.99 per year – but they'll have access to iTunes Match during the beta period, plus have an extra three months added to their subscription.
iTunes Match has a more-efficient model than similar your-music-in-the-cloud services offered by Amaxon and Google, which require that you upload your entire music library to Amazon or Google's servers, a chore that can take an inordinate amount of time if you have a huge music collection. Read more...
Apple won't officially debut iCloud for months -- September is the bet by most -- but last week the company revealed more information about what the online sync and storage service will and won't include.
The news was especially welcome to customers already paying $99 a year for MobileMe, the 2008 service Apple launched to early teething troubles and poor press. MobileMe never attracted a wide audience, in part because so much of what it did could be cobbled together from free services and tools.
Earlier this month, Apple announced it would pull MobileMe's plug in 2012, months after it is to be replaced by iCloud. But until last week, Apple had left MobileMe users in the dark about what parts would shift to iCloud and what would be ditched. Read more...
At its first Worldwide Developers Conference in five years without a new iPhone, Apple instead launched a dazzling display of features for its mobile devices and computers with iCloud and updated operating systems.
iCloud, announced by CEO Steve Jobs in a temporary return from medical leave, will take the place of MobileMe services to synchronize contacts, calendar events, and e-mail on different devices as well as share them with friends and family. Ad-free push mail accounts will be hosted at me.com. Read more...