When Donald Roper found himself in the job market earlier this year, he quickly learned how high the bar had been raised in his profession.
A senior systems administrator with 28 years in IT, an MBA and seven certifications to his name -- including one in virtualization -- he discovered that wasn't always enough.
"A number of times, I'd go for an interview, and they'd ask, 'Do you have Citrix?'" recounts Roper. "I'd say, 'No -- I thought you were looking for a virtualization person.' And they'd say, 'Oh yes, you have to have that, too.' Nowadays, they want you to have everything."
In addition, Roper says, some employers also required a phone-based pre-screening stage, in which they'd ask technical questions such as, "What is VMware DRS?" and, "If you have five disks in RAID-5 array, how much disk space do you have?" Read more...
Qualcomm has lowered its forecast of global cellular device shipments for 2012 due to a gloomy economic outlook, though it expects device sales to surge in the fourth quarter because of upcoming products, a likely reference to Apple's iPhone and Microsoft's Windows 8 tablets.
The mobile chip company reported results for its fiscal third quarter on Wednesday, posting revenue and profit up significantly from a year earlier but down from the previous quarter. Revenue hit US$4.63 billion, up 28 percent year over year and down 6 percent sequentially, while earnings per share were $0.69, up 13 percent from a year earlier and down 46 percent from the previous quarter.
Citing more cautious forecasts by economists, Qualcomm said it was lowering its forecast for global shipments of 3G and 4G devices in the current calendar year to between 875 million and 935 million. But that outcome would still represent an increase of 14 percent from 2011, assuming the results come in at the midpoint of the forecast, the company said. Read more...
Overall U.S. tech spending is forecast to grow by 7.1 percent this year and then by 7.4 percent in 2012, according to Forrester Research.
The strongest growth area will be software management tools, and much of that growth will come from cloud-based products.
Overall financial management, human resources management, e-purchasing, CRM, and business intelligence software will collectively grow by 11.4 percent through 2011, and 12 percent next year, Forrester said. Read more...
The mighty yen and weak sales have combined to take a whack out of Nintendo, forcing the Japanese gaming firm to forecast an even bigger full-year loss.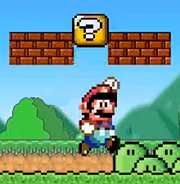 The Wii and 3DS maker had previously estimated a net income loss for the financial year ending in March of 20 billion yen, but it's now preparing itself to lose up to a whopping 65 billion yen.
Nintendo's once-groundbreaking Wii has been overtaken by motion-additions to Sony's Playstation and Microsoft's Xbox, and is showing its age. Meanwhile, the new iteration of its handheld console, the 3DS, has failed to ignite the market.
The Japanese firm cut its sales forecast of the Wii for the year to 10 million from 12 million and now reckons it will sell 14 million 3DS devices instead of 16 million – despite a "significant price revision" in August intending to shift more of the handhelds. Read more...
Oracle stumbled in its latest quarter as the business software maker struggled to close deals, a signal of possible trouble ahead for the technology sector.
The performance announced Tuesday covered a period of economic turbulence which has raised concerns that major companies and government agencies may curtail technology spending.
Oracle's results for the three months ending in November suggested the cutbacks have already started. Management reinforced that perception with a forecast calling for meager growth in the current quarter, which ends in February. The developments alarmed investors, causing Oracle Corp. shares to slide 10 percent. Read more...
Slowly but surely, many U.S. companies are loosening their viselike grips on IT hiring and looking to add new staffers to bolster business growth in the year ahead.
That trend is reflected in Computerworld's annual Forecast survey. Nearly 29% of the 353 IT executives polled said they plan to increase IT staffing through next summer. That's up from 23% in the 2010 survey and 20% in the 2009 survey. Altogether, it's a 45% increase in hiring expectations over the past two years.
"We're seeing [strong hiring] across the board," among organizations of all sizes, says Mike McBrierty, chief operations officer for the technology staffing division of Eliassen Group, an IT recruiting firm. He says there has been pent-up demand for infrastructure upgrades and investments that had been shelved over the previous three years.
The Forecast survey also revealed that IT managers may be thinking about innovation, not merely keeping the lights on, as they plan their staffs for 2012. Respondents said these nine skills will be in demand. Read more...
Could Apple's utter domination of the tablet market actually be good for the competition in the long term?
Market research firm IDC believes so, raising its forecast of tablet shipments for the year to 62.5 million units, up from 53.5 million units, based on global media tablet shipments rising 88.9 percent on a sequential basis and 303.8 percent year over year in the second quarter to 13.6 million units.
That demand was heavily fueled by the release of Apple's iPad 2 in February, which saw shipments reach 9.3 million units, or a whopping 68.3 percent share of the worldwide market, up from 65.7 percent the previous quarter. Read more...
Apple's iPad will retain its dominance of the tablet market through at least 2013, research firm IHS iSuppli said today.
El Segundo, Calif.-based iSuppli upped its iPad sales forecast for 2011 from an earlier estimate of 43.7 million to 44.2 million, citing Apple's ability to solve its supply issues and the blunders by rivals, including Hewlett-Packard.
"Apple has resolved the iPad supply issues," said Rhoda Alexander, senior manager of tablet and monitor research in an interview today. "It was never a demand problem." Read more...
IBM raised its profit forecast as the tech giant released quarterly earnings ahead of Wall Street projections, citing strong sales of its mainframe computers and brisk business in emerging markets.
Some investors were disappointed that the company did not raise its full-year forecast by a wider margin.
"The concern is they didn't really guide a whole lot higher than they had originally for the year, if you take into account the earnings surprise," said Fort Pitt Capital Group senior analyst Kim Caughey Forrest. "That's a little disappointing."
IBM shares were little changed, dropping to $165.36 from their New York Stock Exchange close of $165.40. Read more...