Germany's Federal Patent Court invalidated an Apple photo-management patent because Steve Jobs showed how the technology worked during a keynote months before the company applied for the patent in Europe.
The Munich-based court invalidated the Apple patent Thursday, said court spokeswoman Ariane Mittenberger-Huber in an email Friday. The validity of the patent was contested by the German subsidiary of both Google-owned Motorola Mobility and Samsung Electronics.
The patent, which covers the bounce-back effect in a photo gallery, was partly annulled because the relevant priority date of the application was June 2007, after Jobs  demonstrated the technology on stage in January 2007 during the first iPhone keynote, she wrote. Read more...
Google-owned Motorola Mobility is infringing a Microsoft patent related to text input, a lower regional court in Munich decided on Thursday. The verdict will result in a sales ban on some phones and Motorola will also be liable for damages if an expected appeal is unsuccessful, the court said.
For Microsoft, the verdict in Munich -- which is related to patent EP1040406, which describes a method for handling communication between a keyboard and an application -- is a victory in a series of infringement cases against Motorola in Germany.
"We're pleased this decision builds on previous rulings in Germany that have already found Motorola is broadly infringing Microsoft's intellectual property. We will continue to enforce injunctions against Motorola products in Germany and hope Motorola will join other Android device makers by taking a license to Microsoft's patented inventions," Microsoft said in an emailed statement. Read more...
HTC has filed a counterclaim before a court in Florida stating that Apple has infringed on two of its patents, originally assigned to Hewlett-Packard and Electronic Data Systems, a company that HP acquired in 2008.
The Taiwanese phone maker is being sued for patent infringement by Apple in the court along with Motorola Mobility.
HTC claimed in a filing on Tuesday to the U.S. District Court for the Southern District of Florida it has been assigned all rights, title and interest of U.S. Patent No. 7,571,221 (the '221 patent) entitled "Installation of network services in an embedded network server," which was assigned to HP. Read more...
Motorola's Xoom tablet does not infringe on some of Apple's community designs, the regional court of Dusseldorf ruled on Tuesday. Apple wanted a Europe-wide ban on the Motorola tablet, a court spokesman said.
Apple tried to get the Motorola Xoom banned in Europe because it said Motorola infringed on three of its community design rights, unitary industrial design rights that protect the intellectual property of products sold in the European Union. The judge decided that the Xoom does not resemble the iPad enough, said Andreas Vitek, spokesman for the regional Dusseldorf court.
Motorola filed a counter claim against Apple, demanding that the court decide that Apple's community designs were invalid, Vitek said. However, the judge also denied that claim, he said, adding that while both companies lost their claims, Apple had to pay two thirds of the litigation costs and Motorola should pay one third. Vitek could not say how much each company had to pay. Read more...
The Court of The Hague has handed down another ruling that restricts access to The Pirate Bay website. The Court has forbidden the Dutch Pirate Party from linking to, operating or listing websites that allow the public to circumvent a local Pirate Bay blockade. The political party is further ordered to shutdown its reverse proxy indefinitely and block Pirate Bay domains and IP-addresses from its generic proxy.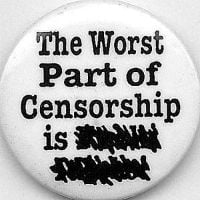 After two Dutch ISPs were ordered to censor The Pirate Bay earlier this year there was an influx of visitors to Pirate Bay proxy sites.
In an attempt to take these proxies offline the Hollywood funded anti-piracy group BREIN obtained an injunction against one of the sites and used this to convince others to shut down as well. Read more...
John Wiley & Sons, one of the world's largest book publishers, is continuing its efforts to crack down on BitTorrent piracy. The company has now named several people who allegedly shared Wiley titles online, and is demanding a jury trial against them. If these actually go ahead it will be the first time that BitTorrent-related evidence is tested in a US court.
Last fall, John Wiley and Sons became the first book publisher to go after BitTorrent users in the US.
By filing a mass-BitTorrent lawsuit the company followed mostly in the footsteps of several movie studios, who together have sued more than 250,000 people in the US since early 2010. And the publisher didn't stop at just one.
In recent months Wiley has filed more than a dozen mass BitTorrent lawsuits involving a few hundred John Doe defendants in total. The Does are all accused of sharing digital copies of titles including "WordPress for Dummies," Hacking for Dummies" and "Day Trading for Dummies." Read more...
Last week Hana Beshara, one of the founders of the popular NinjaVideo movie and TV show streaming site, was sentenced to 22 months in prison for conspiracy and criminal copyright infringement. Beshara was released until a bed opened up at a detention center, but after she posted critical notes on Facebook the authorities asked to reconsider this decision. As a result, the NinjaVideo founder was rushed to local prison today.
Mid-2010, nine sites connected to movie streaming were targeted by the U.S. government. They included NinjaVideo.net, at the time one of the Internet's most prominent video streaming sites.
Hana Beshara, known online as Phara, was the first of the site's founders to be sentenced. She has to spend 22 months in prison followed by 2 years of probation and 500 hours of community service. Read more...
A Delhi court sent a summons to the headquarters of foreign Internet companies including Google, Facebook, Microsoft, and Yahoo on Friday, in a private case against objectionable content online.
The Indian operations of some of these companies had earlier said that they were not responsible for the content, as their parent companies run the websites.
Local newspaper editor Vinay Rai found religious content on the sites that he considered offensive, and filed a complaint with a Delhi court, prompting Additional Metropolitan Magistrate Sudesh Kumar to issue notices to 21 Internet sites in December.
In an appeal against the order earlier in the week Google India told the Delhi High Court that it was not responsible for the company's websites, which are run by the parent company in the U.S., adopting a pass-the-buck stand that many Internet companies have taken when sued in India. Facebook also petitioned the High Court. Read more...
A patent lawsuit aimed at Apple could be the latest shot in the ongoing battle between that company and Google's Android mobile operating system, a patent expert said today.
In a filing with a federal court in Florida, OSS (Operating Systems Solutions) claimed that Apple's Mac OS X operating system and its Mac personal computers infringe on a patent that describes a "method for fast booting a computer system."
The lawsuit, which was first reported by the Patently Apple blog, is notable because it was originally assigned to LG Electronics, the South Korean company that makes smartphones and tablets powered by Google's Android. Read more...
The 18-year-old teenager identified by police as the spokesman for the hacking groups Anonymous and Lulz Security was charged on Sunday with five offenses and expected to appear Monday in a London court.
Jake Davis, 18, was arrested in the Shetland Islands on Wednesday. He is alleged by police to be "Topiary," a spokesman who did interviews with media and ran a prolific Twitter account documenting frequent denial-of-service attacks and data theft escapades of Anonymous and LulzSec.
Davis was charged with conspiring with others to conduct DDoS attacks against the website of the Serious Organised Crime Agency, a British law enforcement institution similar to the U.S. Federal Bureau of Investigation. Read more...
Google has offered the first public indication that it may be willing to settle Oracle's lawsuit against it over the alleged infringement of Java patents in Google's Android OS.
Google and Oracle filed legal papers Wednesday that provide the court with an update on the reexamination of Oracle's patents, and on whether they think the case should be "stayed," or put on hold, pending the outcome of that process.
Google argues in favor of a stay. It said the reexaminations are likely to narrow the scope of the case and the damages Oracle can claim against it. Narrowing the case would also make it "more likely that the parties could reach an informal resolution of the matter," Google's lawyers wrote. Read more...