A continuing controversy in cloud computing is its putative cost benefits; specifically, whether public cloud computing can provide cost advantages over computing carried out within a company's own data center.
Certainly, billions of bytes have been expended on this discussion, with steadfast advocates for both positions. I have often heard people confidently state that their internal cloud environment is cheaper than the public alternatives. I have even seen spreadsheets proving that an internal cloud has lower costs than the primary public provider, Amazon.
Briefly summed up, the argument in favor of private clouds goes something like this: If one examines the posted prices of Amazon and projects a given application's resource demands to those prices, it seems clear that an IT organization could achieve lower costs running its own infrastructure. Read more...
The French authority tasked with reducing file-sharing has sent out more than 650,000 first-strike warnings in its first 12 months of active operations. Hadopi say that in excess of 44,000 citizens are now on their second strike and 60 Internet subscribers are in the final and most dramatic stage of the controversial "three-strikes" regime.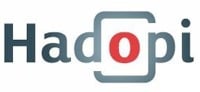 In place since January 2010, the French solution to unauthorized file-sharing has been met with controversy every step of the way.
The so-called "three strikes" or graduated response scheme sees Internet users formally warned when they are monitored sharing copyrighted material online without the rightholder's permission.
According to Hadopi, the authority setup to admínister the admonishments, everything is going to plan. Hadopi, it seems, have been very busy indeed. Read more...
LightSquared said late Sunday that it planned to run the next day in major newspapers in the U.S. an open letter explaining its position over the controversy surrounding its LTE (long-term evolution) network, particularly concerns about its interference with GPS (global positioning system).
Demand for broadband wireless will outstrip the current total spectrum available in the U.S. within the next 24 months, "jeopardizing everything from the smartphones and tablets we love to the emergency responder services we rely upon to keep us safe", LightSquared's CEO Sanjiv Ahuja said in the open letter. "The current nationwide wireless providers have failed to innovate and in the process have failed to keep pace with consumer and technological demands."
Tests have shown LightSquared's proposed LTE network, which would operate in a spectrum band now devoted to satellite services, would run into interference with most GPS products in the upper part of its band and with some high-precision units in the lower part of its band. Read more...