Buyers of Apple's "jaw-dropping" Retina display MacBooks are indeed picking their chins off the floor - in reaction to bizarre on-screen glitches blighting the expensive lap-warmers.
Two fanboi-support forum topics have sprung up to detail problems encountered when the shiny kit runs Mac OS X Lion and is woken up from sleep.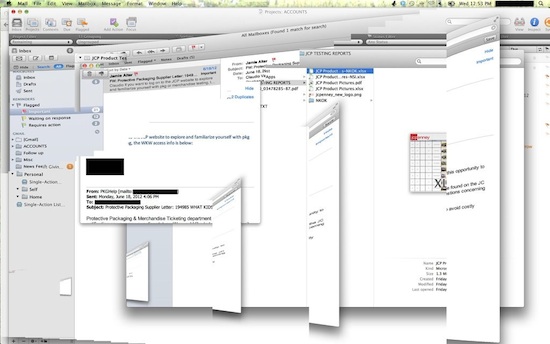 On affected Macs, the operating system's user-interface redraw process completely collapses, scribbling bits of windows over the screen. Forum poster olafwagner said:
I don't get it consistently, but sometimes when the screensaver is on, and I touch the touchpad, the machine doesn't seem to 'repaint' the screen correctly and I get a garbled UI.
Fellow fanboi GarnetR added:
The repainting gets so bad, so many phantom copies of old windows laying around on my screen, that I can't really navigate to anything to fix the problem. Read more...