While most of the major entertainment industry companies wage war against BitTorrent sites, the Songwriters Association of Canada prefers to embrace file-sharing. Speaking with TorrentFreak, vice president Jean-Robert Bisaillon says that the Internet has revived the music business. Sharing music is part of people's nature and the songwriters want to legalize file-sharing, while compensating the artists whose works are shared.
With prominent members such Bryan Adams, Eddie Schwartz, Randy Bachman and Carole Pope among its ranks, the Songwriters Association of Canada (SAC) is the voice of more than 1,500 Canadian artists.
In common with many of the groups tied to the music industry, SAC has a strong opinion about file-sharing. But unlike most of the others, they don't want to shutter sites that allow people to share copyrighted music. Quite the opposite. Read more...
Samsung's Galaxy Nexus, the first smartphone running Android 4.0 (also known as Ice Cream Sandwich), will be available through Canadian wireless carriers starting Dec. 7 and is already shipping in the U.K.. Verizon Wireless still hasn't announced a release date for the device in U.S.
Bloggers are saying that the Galaxy Nexus will be available in the U.S. at about the same time that Bell and Virgin Mobile begin selling it in Canada. Read more...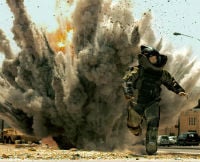 Last month it became clear that having developed their pay-up-or-else file-sharing settlement scheme in the United States, the makers of the Hurt Locker had moved north. In their new phase of targeting Canadian IP addresses for cash settlements, Voltage Pictures have included an interesting target in their latest batch – the Montreal Canadiens hockey team.
Since last year, Voltage Pictures, the makers of Hurt Locker, have been working with the Dunlap, Grubb and Weaver law firm (better known as the U.S. Copyright Group) to target Internet users who allegedly shared their Oscar-winning movie online.
Give us thousands of dollars in settlement, they say, and we won't ruin your life with an expensive lawsuit. Read more...
Canadian authorities are warning Internet users to be vigilant following the emergence of a file-sharing settlement scam operation. West Vancouver police, who have now issued an official fraud warning, say that seniors have been receiving letters claiming they have been caught downloading a range of porn titles. Unsurprisingly, the letters come with an offer to settle for thousands of dollars.
Just under a week ago we reported that mass-lawsuits targeting BitTorrent users had migrated from the United States to Canada.
Having met resistance on home soil, the makers of The Hurt Locker are now sending out letters to Canadian Internet users saying they have been caught sharing the Oscar-winning movie. Settle now for a few thousand dollars, the letters say, or face an expensive legal battle in court. Read more...