A planned network of regional patent offices and the effects of new legislation are expected to slow the recent proliferation of patent lawsuits between big-name tech companies, Rebecca Blank, U.S. acting secretary of commerce, said on Wednesday.
In recent months, companies including Apple and Samsung have spent hours in court arguing over patent infringement in smartphones. The handheld gadgets have generated several big cases, as have issues such as software patents.
"We clearly have some difficult legal issues right now," Blank told IDG News Service. "The America Invents Act and some of the things we are doing are going to help that; I'm not sure they are going to fully solve some of those issues." Read more...
Tablets and smartphones -- and users' infatuation with them -- continue to pummel the PC market.
Worldwide PC shipments were flat this past quarter, just like they were for the previous six quarters before that, according to a report out Wednesday from the research firm Gartner.
PC shipments globally totaled 87.5 million units in the second quarter of 2012. That is a decline of 0.1% from the second quarter of the previous year.
"In the second quarter of 2012, the PC market suffered through its seventh consecutive quarter of flat to single-digit growth," Mikako Kitagawa, principal analyst at Gartner, said in a written statement. "Uncertainties in the economy in various regions, as well as consumer's low interest in PC purchases, were some of the key influencers of slow PC shipment growth."
Kitagawa noted that despite analysts' and PC makers' high expectations for ultrabooks, which are thin and light laptops with long battery life, not enough were sold in the second quarter of this year to have an impact on the market. Read more...
Maybe Yahoo! should have held onto Zimbra instead of selling it off to VMware two and a half years ago. But for the sake of users of the email and collaboration tool that Yahoo paid a stunning $350m to acquire in September 2007, it is probably best that Zimbra ended up inside VMware, which is playing for keeps on the desktop as well as in the data center these days.
VMware wants one more thing to sell to service providers and enterprise customers, and it also has money to invest in enhancing Zimbra with social media-like capabilities, something that Yahoo! probably would not have gotten around to yet and that VMware has done with Zimbra 8.0, which is launched as a beta today and which will start shipping in the third quarter.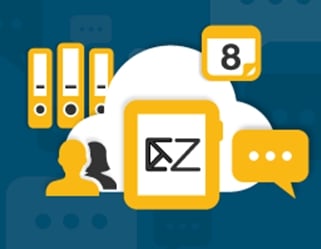 Technically, it is called Zimbra Collaboration Server and it comes in an open source flavor and a commercial network edition that can be deployed internally behind the firewall or by service providers that want to offer email and collaboration as a service. Read more...
NASA has released an app that allows would-be rocket scientists get up close and personal with the agency's spacecraft.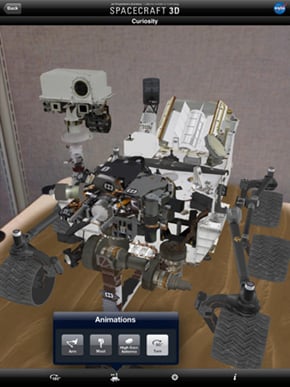 Spacecraft 3D, made at NASA's Jet Propulsion Labs (JPL), uses augmented reality animation to show how the spacecraft moves and to allow users to move its outer components.
The app, currently available only on Apple gear, gets its users to print out a target on a normal sheet of paper, and then virtually "pins" the 3D model to the target. The Jesus phone's camera then shows the model on the screen when it's pointed at the paper. Read more...
Rovio has launched its follow-up to mobile gaming phenomenon Angry Birds, but this time even Android users will have to cough up to play.
The game is called Amazing Alex, and it will set you back 64 pence (99 cents) on iOS or Android, but it used to be called Casey's Contraptions when it was sold to Rovio by game devs Mystery Coconut. Rovio bought the rights to the game last year and has now tarted up the graphics and introduced some Angry Birds-inspired structure.
Angry Birds has been huge for Rovio, and for mobile games in general, but it's worth remembering that it wasn't Rovio's first attempt. The company had 50 or so failures before hitting the big time with Angry Birds, and since then has been extracting every possible penny from the franchise before it gets old. Read more...
Apple will continue to dominate the world's tablet market through 2016 if it launches a smaller iPad this year, according to research firm IDC.
In a revised five-year forecast, IDC said last week that the addition of a so-called "iPad Mini" into its model line-up will keep Apple's share above the 60% bar for the foreseeable future. Apple's tablet line overall would account for 60.8% of the market in 2016.
That's a huge turnaround from earlier IDC projections that just two months ago predicted the iPad would slip under 50% as soon as 2014 and fall to 47.8% by 2016. In May, IDC estimated that Android tablets would soon start to chew into Apple's lead and by 2015 would account for the majority of devices.
The difference between the two forecasts for the iPad was a whopping 14 percentage points. Read more...
The Wi-Fi Direct standard may get a much-needed boost next year from work by the Wi-Fi Alliance to make it easier to use for both consumers and developers.
The specification for peer-to-peer links among devices debuted in 2010 and has been delivered in some products, including the Samsung Galaxy S III smartphone, but it has yet to become a major platform for new uses of Wi-Fi across a wide range of devices.
The Alliance's Wi-Fi Direct Services task group, formed last month, plans to develop new software mechanisms to help devices and applications determine how they can work together, Wi-Fi Alliance Executive Director Edgar Figueroa said in an interview on Wednesday. Those efforts are on a fast track and should be completed within 12 to 18 months, he said. He spoke at a daylong event on "The Power and Potential of the Unlicensed Economy" at Stanford University, saying Wi-Fi is expanding beyond the home and office wireless LAN technology most familiar to consumers. Read more...
The IT job market is either hot or lackluster, but mostly it is difficult for anyone who is seeking a job or hiring. There are plenty of companies searching for employees, but jobs are nonetheless elusive for many. It's a job market of contradictions.
Employers aren't making it easier for job seekers, and may be suffering from expectation inflation. Some employers want superstars, with resumes as rich as the high school student who not only quarterbacked the football team, but led the math club to a state tournament, played Lady Macbeth on stage and hit a 4.0 GPA.
And then there Crown Equipment, a manufacturing company that makes fork lifts and other types of systems used to move materials around. It has about 16 IT job openings in product development and business operations. The problem Crown faces in attracting candidates is its location. It's in New Bremen, Ohio, (Pop. 3,000). Thankfully, St. Marys is about 8 miles down the road, and Dayton, only 60 miles away.
"[New Bremen is] a great place to raise a family but if you want to go to Taco Bell you have to drive to St. Marys," said Jim Gaskell, director of global Insite products at Crown.
Insite is a name of a product line that helps customers track their forklifts and personnel, make better use of their equipment, and provide overall operational intelligence. Crown host the system in the cloud, and customers, if they chose to, can deploy independent of their internal IT. Read more...
Starting next month, updated Windows operating systems will reject encryption keys smaller than 1,024 bits, which could cause problems for customer applications accessing websites and email platforms that use the keys.
The cryptographic policy change is part of Microsoft's response to security weaknesses that came to light after Windows Update became an unwitting party to Flame Malware attacks, and affects Windows XP, Windows Server 2003, Windows Server 2003 R2, Windows Vista, Windows Server 2008, Windows 7, and Windows Server 2008 R2 operating systems, according to the Windows PKI blog written by Kurt L. Hudson, a senior technical writer for the company.
"To prepare for this update, you should determine whether your organization is currently using keys less than 1,024 bits," Hudson writes. "If it is, then you should take steps to update your cryptographic settings such that keys under 1,024 bits are not in use." Read more...
A group of hackers on Thursday published a list of over 453,000 log-in credentials on the Internet that were allegedly stolen from a database associated with an unnamed Yahoo service.
The group of hackers calls itself "the D33Ds Company" and claims to have hacked into the database by exploiting an SQL injection vulnerability found on a Yahoo subdomain.
"The subdomain and vulnerable parameters have not been posted to avoid further damage," the hackers said in their release notes.
The leaked information includes MySQL server variables, names of database tables and columns, as well as a list of 453,492 email addresses and passwords in plain text.
The exposed log-in credentials don't only include yahoo.com email addresses, but also email addresses from other public and non-public email providers. Read more...