Imagine, if you would, a mobile environment in which you had complete control over how every little thing you see looks and acts. Mozilla's Boot to Gecko (B2G) project is a mobile operating system that uses the web as your delivery mechanism for everything. As it stands right now, the B2G project is very much pre-alpha, but after spending some time with the OS on the Samsung Galaxy S2 it is clear that Mozilla plans to deliver a whole new experience to users. Read more...
Adobe have responded to the suggestion that they are effectively charging for security updates, saying that they do not believe that "the real-world risk to customers warranted an out-of band release to resolve these issues". On Wednesday, a security bulletin issued by Adobe pointed out security flaws in Photoshop CS5/CS5.5 and Illustrator CS5/CS5.5, but offered only a paid-for upgrade to the very recently released CS6 versions of the applications as a fix for the flaws. Read more...
Online address book service Plaxo has confirmed that an unknown malicious third-party gained access to the company's API connection to Google's address book and calendar. As a result of the security breach, Google took precautionary measures and temporarily disabled the connection, and sent Google account holders a "Suspicious sign in prevented" email advising them that a hijacker was trying to access their account. Read more...
How do you make your smartphones stand out in 2012? Well, you could try constantly cramming the latest hardware into your handsets, but everyone else is doing that, too. You can't rely on the operating system to set your phones apart, either, unless you're Apple or RIM and no one else can use the OS. Read more...
The Court of The Hague has handed down another ruling that restricts access to The Pirate Bay website. The Court has forbidden the Dutch Pirate Party from linking to, operating or listing websites that allow the public to circumvent a local Pirate Bay blockade. The political party is further ordered to shutdown its reverse proxy indefinitely and block Pirate Bay domains and IP-addresses from its generic proxy.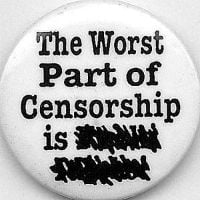 After two Dutch ISPs were ordered to censor The Pirate Bay earlier this year there was an influx of visitors to Pirate Bay proxy sites.
In an attempt to take these proxies offline the Hollywood funded anti-piracy group BREIN obtained an injunction against one of the sites and used this to convince others to shut down as well. Read more...
A bit over a year ago, Facebook launched a program which aimed to prevent suicide by enabling users to instantly connect with crisis counselors through the social network's messaging system. On Wednesday, the company announced that it will augment those (and other) suicide prevention tools by adding customized services for veterans, active duty military service members, and their families. Read more...
It's hard to overstate the impact of digital photography. Over the last two decades, virtually every aspect of how we take, keep and share photos has been transformed. But despite the explosive innovation around digital picture-taking, the end result has actually changed very little. A photo is still a photo. And a poorly focused photo is still as bad as ever.
Ren Ng aims to fix that. Read more...
Looking to relive your childhood or turn your iPad into a hackneyed political pun? You'd best get over to Ari Krupnik's Kickstarter project. For $60 you get a red or blue case that simulates the actual Etch-A-Sketch knobs, allowing you to perform all of the deft maneuvers to which you're accustomed. Stair steps? Easy. Long curve? Go for it. Horrible script writing? Bingo. Read more...
Apple on Wednesday patched four security vulnerabilities in Safari and blocked outdated versions of Adobe's Flash Player from running in its browser.
The Flash blocking move was similar to one Apple made last month when it stopped the Java plug-in from launching automatically.
Safari 5.1.7, which runs on OS X 10.6 and 10.7 -- Snow Leopard and Lion, respectively -- as well as on Windows XP, Vista and Windows 7, was released alongside another update for Lion that included a slightly-older version of the browser. Lion users must download and install both updates to push Safari to version 5.1.7. Read more...
Tripomatic was one of the startups demoing their wares at The Next Web's conference last month [see all our coverage here], and the travel-planner startup has just rolled out its new iOS app.
The Czech Republic-based company launched in 2011 as a Web-based platform, and the introduction of a native app for iOS devices will go a long way towards procuring new users who want to have their travel plans with them on the road.
The premise thus far has been simple – you enter your destination, how long you plan to stay and Tripomatic plots out attractions and things to do on a map. It can then be printed out, saved as a PDF or shared with friends on Facebook and Twitter. With the introduction of a mobile app, however, this lets users carry their map of attractions with them on their pocket rocket.
The mobile app works much in the same way as its Web counterpart, except here you have to create an account first before you can test it out. Read more...