For global companies, running the IT of subsidiary businesses based hundreds of miles away is no mean feat.
The Accommodation and Destinations department of international travel group TUI Travel - whose brands include Thomson and First Choice - relies on 22 joint ventures across the globe, leaving its IT department with the challenge of how to manage the myriad systems spread between each office.
According to Greg Garrison, IT strategy director with TUI Travel, managing such a diverse infrastructure remotely carries financial, reputational, technical and organisational risks.
"We now have 20 different finance systems around the world, with multiple instances, so we have a tremendous landscape of IT and investment and complexity to maintain from the central office," he told the recent SAP Sapphire Now conference. Read more...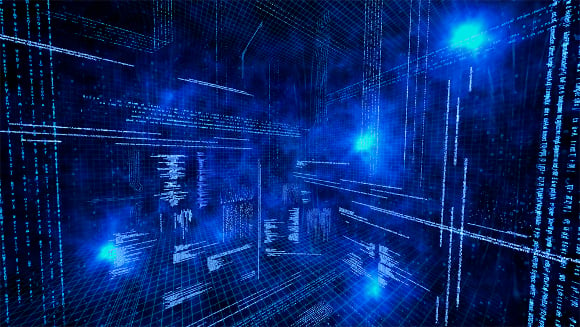 Developers conjure something from nothing, all day, every day; to my mind this is creation in its purest sense. Okay, we're not knocking up a universe in seven days or putting the final touches to The Scream – although it may often feel like that – but building order, fun, even beauty, from a tapestry of ones and noughts is surely a creative endeavor. But are coders considered creatives? Nope. My experience of business sees that title handed to graphic designers above all else; a troupe of ne'r do wells who pinch from a Google image search and spend the rest of their day colouring-in.
How did this happen? How did a person whose greatest educational achievement is crayoning without going over the lines get termed "a creative", when the people who built our world are dismissed as geeks and bottom feeders? Read more...
Amazon.com's Kindle Fire tablet will leapfrog most tablet offerings to quickly become Number 2 in the market behind Apple's iPad, according to a survey conducted by ChangeWave Research. The November survey of 3,043 consumers in North America found that 65 percent plan to buy an iPad tablet, while 22 percnt said they planned to buy a Kindle Fire media tablet.
Amazon's Kindle Fire is "wreaking a devastating blow" to the second tier of tablet manufacturers, ChangeWave said in a statement. Read more...
Google is offering a new incremental garbage collector for its Chrome browser to "dramatically" improve the interactive performance of Web applications, the company said on Monday.
Garbage collection provides automatic memory management, reclaiming memory occupied by objects no longer being used by a program. Available on the Chrome release channels website, the garbage collector becomes part of Google's open source V8 JavaScript engine. Read more...
AT&T today notified customers that there had been an "organized and systematic" attempt to hack into their personal account information.
The company sent out an email to customers informing them of an "attempt to obtain information on a number of AT&T customer accounts" but also emphasized that it did "not believe that the perpetrators of this attack obtained access" to users' online accounts. The company said that the perpetrators had tried using "auto script" technology to "determine whether AT&T telephone numbers were linked to online AT&T accounts." AT&T said it is now focusing its efforts on finding out who attempted the hack and what their intent was for gathering customer information. Read more...
Hewlett-Packard continues to struggle with leadership and business changes, reporting on Monday that fourth-quarter net earnings dropped 91 percent over last year.
The news comes just as Meg Whitman, former eBay chief, takes the helm at HP, reversing some decisions made by her predecessor, Leo Apotheker. She recently announced plans to keep HP's struggling PC business, after Apotheker had made plans to sell it or spin it off.
Net earnings for HP in its fourth quarter were US$200 million, down from $2.5 billion in the same period last year. Diluted earnings per share were $0.12, down 89 percent from $1.10 in 2010.
Net revenue dropped 3 percent in the fourth quarter to $32.1 billion, from $33.3 billion in the fourth quarter a year ago. Read more...
Samsung's Galaxy Nexus, the first smartphone running Android 4.0 (also known as Ice Cream Sandwich), will be available through Canadian wireless carriers starting Dec. 7 and is already shipping in the U.K.. Verizon Wireless still hasn't announced a release date for the device in U.S.
Bloggers are saying that the Galaxy Nexus will be available in the U.S. at about the same time that Bell and Virgin Mobile begin selling it in Canada. Read more...
Gadgets and connectivity seen as bigger status symbols than wheels.
Remember when getting your first car was a rite of passage for American teens? Whether it was a clunker or something more snazzy, Transportation Department statistics show that in 1978, 50% of 16-year-olds in the United States got their drivers license. By 2008, however, only 30% did so. Read more...
"Letmein ... iloveyou, master, superman, dragon; trustno1." And with that you have just read not the opening lines to a bad novel, but six words and phrases that are among the "25 worst passwords of 2011."
The list was compiled by SplashData, which makes various apps, including computer and mobile programs to help keep passwords secure. But with passwords like these below,fuggedaboutit. Here's their list of the worst for the year: Read more...
We've already covered several 2011 Black Friday offerings from retailers like Best Buy, Walmart, Target, and GameStop — but what about online retailers? The biggest of them all, Amazon, has now leaked some of their upcoming deals.
Some of these deals are already active, so be sure to check the site now if any of them float your boat.
Every AT&T, Sprint, and Verizon phone on sale for 1¢
This may be the most massive smartphone deal we have ever seen. Any phone carried by Amazon Wireless that isn't on T-Mobile can be had for a penny. This includes the Droid Razr, HTC Rezound, Galaxy S II, Droid Bionic, EVO 3D, and many more. Read more...