As the lines between search engine optimization and social media continue to blur and form one synergistic effort, it is critical that both small and large companies stay up to date with new opportunities for spreading brand awareness and connecting directly with their audiences. When Google makes a move in the social space, it's important to pay attention to, understand, and identify how the offering can and should be leveraged for your business.
With the recent announcement of Google+ brand pages, many people may be saying "My business is already active on Facebook and Twitter, why should I bother with yet another social media channel?" Read more...
It was announced that Bethesda Softworks'® award-winning title, The Elder Scrolls V: Skyrim, has enjoyed an enthusiastic reception by gamers across the globe. After shipping seven million units of Skyrim for the Xbox 360® video game entertainment system from Microsoft, PlayStation®3 computer entertainment system, and PC, Skyrim's launch units are expected to generate more than $450 million in global retail sales. Read more...
Apple on Tuesday began widespread testing of Mac OS X 10.7.3, the third maintenance update to its relatively new Lion operating system that will improve upon iCloud's Documents in the Cloud, among a handful of other areas.
People familiar with the first external build of the forthcoming update -- labeled OS X Lion 10.7.3 build 11D16 -- say the Mac maker has requested developers to focus their evaluation efforts on iCal calendars, Mail, AddressBook and iCloud's document storage. Read more...
Back in October, a new service appeared that seemed a little too good to be true. It was called Backify and offered a Dropbox-like cloud storage solution for just $5 per month. The killer feature was the fact you got 512GB of storage, which is way more than the popular alternatives such as Dropbox and Box.net offer. And if you didn't have any cash to spare, there was a completely free backup-only 512GB service tier too.
As you'd imagine, a fair few people signed up to gain access to that mass of storage at such a low price. Now they are all regretting transferring any information on to the Backify service. Read more...
Just under a year ago, screenwriter P.J. McIlvaine felt the wrath of one of the world's most powerful movie studios. After allegedly making available dozens of movie scripts online, 20th Century Fox sued the part-time flower seller for a staggering $12 million. But now after months of hardship. P.J. expresses relief as her ordeal is finally confirmed over.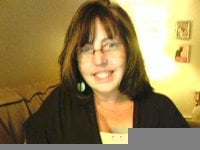 In their lawsuit against Patricia McIlvaine (also known as P.J. McIlvaine) and Does 1-10, Hollywood giant Fox said it would be seeking damages and injunctive relief for copyright infringement and contributory copyright infringement.
The studio claimed that P.J not only "uploaded and made available to others via the Internet a script of Deadpool, the copyright to which is owned by Fox, and which is a script for a project still in development," but also the scripts of 79 more movies and TV shows. Read more...
The market share for smartphones running Google Inc.'s Android software doubled in the third quarter as more devices became available and Apple delayed release of a new iPhone, according to the research firm Gartner.
Android had more than half of the worldwide smartphone market in the third quarter, up from 25 percent a year ago. Nokia's Symbian system had 17 percent, down from 36 percent, and Research In Motion Ltd.'s BlackBerry devices dropped to 11 percent, compared with 15 percent a year ago.
Apple's iOS system, which runs the iPhone, also dropped — to 15 percent, compared with 17 percent a year ago. Apple typically releases new models over the summer, but the new iPhone didn't come out until after the third quarter ended. Read more...
openSUSE, the community developed Linux distribution sponsored by SUSE, has released version 12.1 today. At first glance, openSUSE 12.1 is pretty much in line with recent releases from Fedora and Ubuntu: GNOME 3.2, systemd, etc. But a closer look starts to reveal some real divergence between the various Linux offerings today. For example, while Fedora 16 allows you to choose btrfs for your filesystem, openSUSE 12.1 uses btrfs by default. There's a number of other interesting advancements packed in this release, too.
The filesystem features provided by btrfs are enhanced on openSUSE 12.1 with Snapper, a user-space utility to take, compare, and revert snapshots of files. This has huge potential to make life better for users. Read more...
IE8, IE9, Opera and Safari vulnerable to 'self-XSS' attacks
The attacks against Facebook that planted pornography on users' news feeds relied on the same trickery as a campaign last spring that touted the death of Osama Bin Laden, a security researcher said today.
On Tuesday, Facebook confirmed what it called "a coordinated spam attack" that resulted in sexually explicit images, as well as photos of animal abuse, spreading on member's pages.
Facebook identified the hacker tactic used to hijack pages and bombard friends with the photos as an exploit of what it called a "self-XSS browser vulnerability."
That label -- self-XSS -- has been used by other researchers, including those at Commtouch, to describe a ploy where spam messages tell recipients to copy and paste JavaScript into their browser's address bar. The script, however, is in fact malicious and exploits a bug in the browser. Read more...