Following a series of embarrassing intrusions that hit the servers used to maintain and distribute the Linux operating system, project elders have advised all developers to check their Linux machines for signs of compromise.
Emails sent Friday by Linux kernel lead developers Greg Kroah-Hartman and H Peter Anvin arrived as volunteers with the open-source project worked to bring LinuxFoundation.org, Linux.com, and Kernel.org back online following attacks that gained root access to the multiple servers that host the sites.
Among other things, project leaders are requiring all developers to regenerate the cryptographic keys used to upload source code to the site, and to ensure their systems are free of rootkits and other types of malware. Read more...
Steve Ballmer has failed to dazzle the Microsoft board in the last year, and his pay cheque seems to reflect that fact.
The Redmond firm's CEO bagged just a $685,500 bonus, which on top of his $682,500 salary and other compensation brought his total package up to June 2011 to just $1.38m, a figure that pales in comparison to many of his peers.
While the conference-stage-leaping Windows supremo insists on taking a modest payout, compared to other tech chief execs, the remuneration signals that the compensation committee, and the board, want to see a little more from the once-dominant firm.
The committee based its decision both on Ballmer's self-assessment, and on feedback from peers, as well as the company's performance. Read more...
Oracle is making the open source MySQL database more stable and feature-rich through a shift in development philosophy, MySQL Vice President of Engineering Tomas Ulin said during a keynote address Monday at the OpenWorld conference in San Francisco.
Ulin announced the availability of a second DMR (development milestone release) for the upcoming MySQL 5.6, as well as one for MySQL Cluster 7.2. The code should not be considered half-baked, Ulin said.
"A year ago we changed our development model. We decided to go to more incremental," he said. "With each milestone, what we strive to do is bring in only a few features and make sure they're of highest quality. We could go out today and say, this is a release candidate or this is a GA [general release candidate]." Read more...
Concerned about sensitive corporate data that lives on employees' iPads finding their way to places they shouldn't? Symantec says it has an answer to that risk, and it won't get in users' way. In early 2012, it plans to deliver an extension to its data loss prevention (DLP) product that enables DLP filtering from the iPad or, more precisely, from files, emails, and any other communication sent via HTTP and HTTPS from an iPad through the network.
It's clear that security vendors are hoping to capitalize on ongoing fears about iPads, iPhones, and other mobile devices now entering the workplace in the hands of employees rather than through IT. Multiple surveys recently showed that the "bring your own" approach is now the norm at businesses large and small.
In 2010, mobile device management (MDM) tools helped IT realize it could secure such devices without abridging the dual business/personal use of those devices. Next came fears over mobile application management (MAM), but those IT fears haven't translated much into security offerings as yet, perhaps because figuring out how to get into each application -- especially on platforms such as iOS that firewall apps from outside intrusion as a security measure to reduce malware's damage potential -- is very hard. Read more...
LightSquared may take legal action if it is denied permission to build its planned LTE network because of concerns over interference between that network and GPS, an executive said Monday.
The U.S. Federal Communications Commission (FCC) has said it won't allow LightSquared to operate the LTE network unless it can prove the interference problems have been solved. Many vendors and users of GPS (Global Positioning System) equipment have lobbied the FCC to keep LightSquared from running its LTE network in its assigned spectrum, which is close to that used by GPS devices.
GPS backers say such a network would degrade or block GPS service because its signals would be much more powerful than the satellite transmissions used for GPS. LightSquared says the problem was caused by GPS vendors that knew as far back as 2001 that there would be a terrestrial mobile network operating in frequencies their devices used. Read more...
iPhone 4 trade-in business has been very brisk at companies that buy older smartphones, an early indication of how Apple's next model will sell, the firms said.
Apple is expected to unveil its next iPhone -- what most have named "iPhone 5," although that may not be what Apple calls it -- during a media event at its Cupertino, Calif. headquarters Tuesday at 10 a.m. PT.
Interest in the new iPhone is high, said Jeff Trachsel, the chief marketing officer at NextWorth, judging by the volume of trade-in transactions the company has conducted in the last week.
That was when NextWorth kicked off a promotion that guarantees a $250 payment for any 16GB or 32GB iPhone 4 that runs on AT&T's network. The deal expires today. Read more...
We've heard of private clouds, hybrid clouds, turnkey clouds -- now get ready for industry-specific clouds. The idea is to provide technology, business processes and services uniquely tailored to the needs of a particular vertical. So far, one cloud offering for airlines and two for financial institutions have been announced, and industry watchers expect even more to emerge.
While the cloud can be attractive for reasons including cost savings and agility, its value becomes even greater when providers can wrap vertical expertise and intellectual property around their offerings, observers say. Momentum is growing for the deployment of clouds specific to particular verticals because their resources are designed for communities that share special interests.
An industry-specific cloud can be thought of as a private, hybrid cloud. It's private "because you have to be allowed in by that community," but it's hybrid in that each of the members may use the public cloud to access resources, with appropriate security, says Eric Marks, CEO of consultancy AgilePath. "Everything I'm seeing suggests these are emerging; there is some traction and rationale behind them." Read more...
ABC News and Yahoo Inc. are joining to deliver more online news to their audiences. With the deal, ABC News content will be prominently featured on Yahoo News, the most visited news website in the world. It will also show up on Yahoo's popular front page.
The partnership comes as a growing number of people turn to the Internet for news and other information. The two news organizations have a combined online audience of more than 100 million users per month in the U.S. — something ABC News president Ben Sherwood noted was "the size of the Super Bowl audience."
While, the deal helps ABC grow its online reach, Yahoo News can drive further traffic to its own site by featuring original, made-for-online content. ABC is launching Web-only news series, starting with a live interview with President Barack Obama by George Stephanopoulos Monday afternoon. That launches a series, "Newsmakers," with online interviews conducted by the likes of Diane Sawyer, Barbara Walters, Katie Couric, Robin Roberts and others. Read more...
Apple Inc rejected an offer from Samsung Electronics Co to help settle their tablet computer row in Australia, hoping for an important court victory there in its global campaign of patent litigation.
Apple claims Samsung's Galaxy line of mobile phones and tablets "slavishly" copied its iPhone and iPad and has launched an international legal battle which is expected to hurt growth at one of the South Korean firm's fastest-growing businesses.
Samsung has rejected the accusations and has shot back with claims of its own. The Galaxy gadgets, powered by Google's Android operating system, are seen as the biggest challengers to Apple's mobile devices.
Apple has already secured a block on the latest Galaxy tablets in Germany and some Samsung smartphone models in the Netherlands. Read more...
The French authority tasked with reducing file-sharing has sent out more than 650,000 first-strike warnings in its first 12 months of active operations. Hadopi say that in excess of 44,000 citizens are now on their second strike and 60 Internet subscribers are in the final and most dramatic stage of the controversial "three-strikes" regime.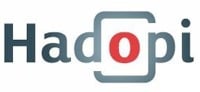 In place since January 2010, the French solution to unauthorized file-sharing has been met with controversy every step of the way.
The so-called "three strikes" or graduated response scheme sees Internet users formally warned when they are monitored sharing copyrighted material online without the rightholder's permission.
According to Hadopi, the authority setup to admínister the admonishments, everything is going to plan. Hadopi, it seems, have been very busy indeed. Read more...