It's now been 15 years since Harold Hackett began making friends all over the world. He never meets them in person, and doesn't use the phone or internet for contact, but rather leaves his acquaintances up to the tides. Since 1996, Hackett has thrown over 4,800 bottles into the ocean from Prince Edward Island in Canada, and when the floating time capsules are discovered — along with the note that is placed in each one — a connection is made. Read more...
Spanish anti-virus firm Panda Security has announced plans to cut its workforce in response to a sustained drop in sales.
Panda, which employs 1,000 worldwide as part of either its core business or in local franchises, plans to lay off 120 (or around 35 per cent) of its workforce at its headquarters in Bilbao. A further eight jobs will go in Madrid, according to Spanish media reports. The move follows an earlier round of 70 job losses at the start of the year.
The firm has been hit particularly hard by the general downturn in the Spanish economy as well as competition from free programs in the consumer market. Sales have dropped 35 per cent since 2007, when founder Mikel Urizarbarrena sold the firm to several US investment funds. Read more...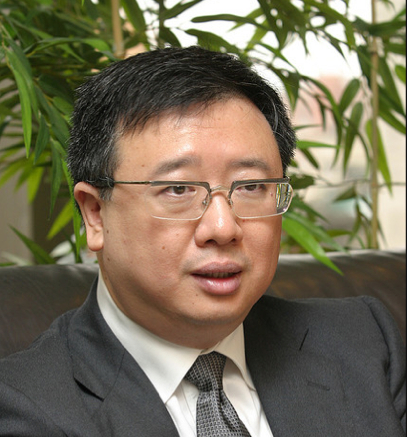 ReiJane Huai, the founder and ousted CEO of FalconStor, has been found dead after a suspected suicide.
According to Newsday, Huai was taken in an injured state to North Shore University Hospital, in Manhasset, NY, on Monday morning and pronounced dead.
The New York Post reported that Huai had shot himself in the chest on the front lawn of his home. It is alleged police retrieved a handgun and a note at the scene.
Huai was born in 1959 in Taiwan. He had strong abilities in maths and science, and traveled to the USA to complete a university education, gaining a masters degree in computer science in 1985 from The State University of New York at Stony Brook. Read more...
The website for the open-source MySQL database was hacked and used to serve malware to visitors Monday.
Security vendor Armorize noticed the problem at around 5 a.m. Pacific Time Monday. Hackers had installed JavaScript code that threw a variety of known browser attacks at visitors to the site, so those with out-of-date browsers or unpatched versions of Adobe Flash, Reader, or Java on their Windows PCs could have been quietly infected with malicious software.
By just after 11 a.m., the issue had been cleaned up, said Wayne Huang, Armorize's CEO. He thinks the malicious code was on the site for less than a day. Read more...
The first two smartphones to run on T-Mobile's fast HSPA+42 network are coming soon, the operator announced Monday.
The HTC Amaze 4G and the Samsung Galaxy S II will be the first from T-Mobile capable of download speeds around 8 Mbps (bits per second) or as fast as 20 Mbps depending on availability and network load.
Both phones are expected to become available on T-Mobile's website starting Oct. 10.
T-Mobile USA Chief Marketing Officer Cole Brodman announced the devices at the Mobilize conference in San Francisco. He indicated that T-Mobile will not get the Apple iPhone if the next version of that device is unveiled next month as expected. Read more...
Intel on Monday started shipping new low-power Atom chips built on the platform code-named Cedar Trail, with numerous improvements to boost graphics and application performance over their predecessor.
The two new Atom chips are targeted at entry-level desktops and all-in-one PCs for Internet surfing and basic multimedia and productivity applications, an Intel spokeswoman said. The new dual-core Atom chips run at clock speeds of up to 2.13GHz and are able play Blu-ray movies.
The Cedar Trail chips succeed the previous generation of Atom processors built on the platform code-named Pine Trail, which was criticized for poor video performance. Netbooks with the new Atom chips will ship in the fourth quarter, the spokeswoman said. Netbooks based on Cedar Trail chips were on display at this month's Intel Developer Forum. Read more...
Slowly but surely, many U.S. companies are loosening their viselike grips on IT hiring and looking to add new staffers to bolster business growth in the year ahead.
That trend is reflected in Computerworld's annual Forecast survey. Nearly 29% of the 353 IT executives polled said they plan to increase IT staffing through next summer. That's up from 23% in the 2010 survey and 20% in the 2009 survey. Altogether, it's a 45% increase in hiring expectations over the past two years.
"We're seeing [strong hiring] across the board," among organizations of all sizes, says Mike McBrierty, chief operations officer for the technology staffing division of Eliassen Group, an IT recruiting firm. He says there has been pent-up demand for infrastructure upgrades and investments that had been shelved over the previous three years.
The Forecast survey also revealed that IT managers may be thinking about innovation, not merely keeping the lights on, as they plan their staffs for 2012. Respondents said these nine skills will be in demand. Read more...
Apple's iPhone lost share among U.S. consumers who bought a mobile phone in the last three months, while the share for devices running Google's Android climbed, Nielsen said Monday.
In August, 28% of those who had purchased a smartphone in the preceding 90 days said that they picked an iPhone, down from 31% who said the same three months earlier.
A majority of U.S. consumers chose an Android smartphone in the last three months. (Graphic: Nielsen.)
Android's share of recent smartphone buyers jumped from 49% in May to 56% in August, according to Nielsen's data. Read more...
Are you tired of hearing the endless rumors about the possible iPhone 5 launch next week? Then you are in luck since we have a rumor about the iPhone 6 or whatever the generation of iPhone coming out next year will be called. It is said that the iPhone 6 will have a curved glass display, and that Apple has already found the companies to make the glass displays for the iPhone 6 and next-generation iPad.
We first heard the curved glass display rumor in May, but at that time they were centered on the iPhone 5. As other rumors started coming in about every possible detail it seems unlikely that the next iPhone will have a curved display. Current rumors have two different models being announced, one that very closely matches the iPhone 4, and another slim-wedge shaped high end phone. Read more...
A 32-year-old man from Salisbury, England, pleaded guilty to several movie piracy related charges last Friday. The man, going by the nickname SilentNinja, admitted to camming several movies at a local cinema as well as distributing films that ended up on The Pirate Bay.
In the morning of September 23 last year, a team of 8 police officers, assisted by a member of the Hollywood-backed Federation Against Copyright Theft (FACT), raided a house in Salisbury, England.
They arrested a then 31 year-old man, known online as SilentNinja, and seized all his computers, mobile phones, cameras, memory cards and hundreds of DVD backups. The raid was the result of an investigation carried out in the months before.
The investigators found several of SilentNinja's releases on The Pirate Bay, but it was CCTV footage of the local movie theater that eventually led to the arrest. Aside from improving releases from other groups, SilentNinja also camcorded several movies on his own, and copies of those eventually ended up online. Read more...